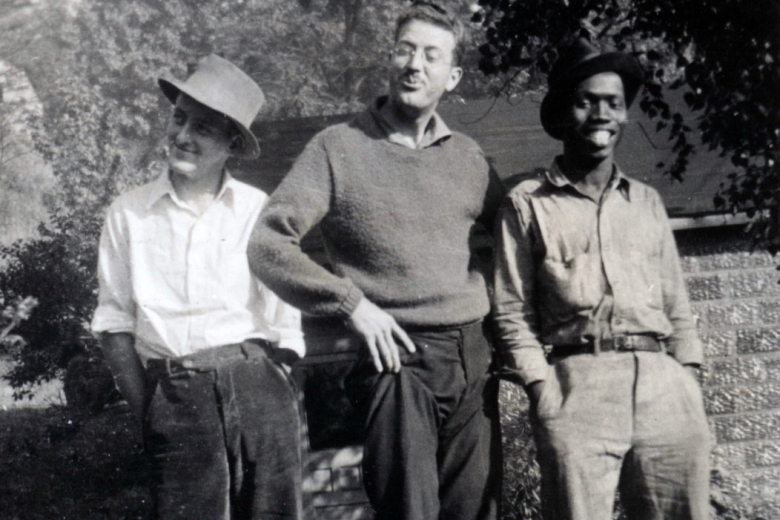 Excerpt of a letter from Emory Hebarb, July 11, 1926
In the photo, Emory is on the left, with fellow campers George (center) and Banks.
There are 15 members of the Dillonvale Work Camp under the direction of Stanley and Marie Hamilton. Besides the eight girls and seven boys (one a negro), the camp family also includes the Hamilton children.
The camp discussions center around the problems of the coal industry, non-violence and the students' place in the present social and economic movements. The wide geographical spread of the campers and the fact that two races are represented has brought a great variety of opinions and ideas and our discussions have been most valuable. There are also a wide variety of political beliefs in the camp so the discussions are of necessity fair and broad minded. The presence of Wilmer Young, Clarence PIckett and Rev. H.P. Marley of Ann Arbor Mich. has aided greatly in directing our attentions to vital points and problems.
More From AFSC's Century Of Action