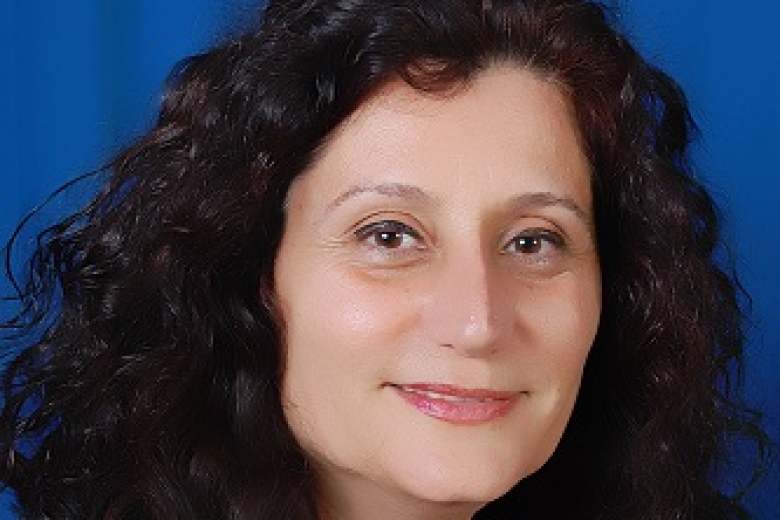 I am Salam Kanaan. I am 49 years old, and I was AFSC's Youth Program Director in Palestine.
I set up the youth program, and worked as its director in Palestine, based in Ramallah, between 1994-1996. The youth program developed the capacity of Palestinian youth in various areas including, but not limited to, leadership, communication skills, and conflict resolution. It also developed the capacity of staff working in youth centers and helped build networks and relationships among youth organizations in Palestine and regionally. This was carried out in the wake of a needs assessment of NGOs in Palestine and with the help of an NGO based in Haifa--Baladna Association for Arab Youth.
AFSC conducted a mapping exercise for all NGOs working in Palestine, whereby a capacity-building plan was developed and implemented. These included working very closely with the youth unions and unions of youth centers in the refugee camps in the West Bank. We also worked with Gaza, where we reached totally more than 1,000 members and 20 CBOs. Youth's skills were strengthened with regard to how to manage youth centers, financially and administratively.
AFSC also organized regional exchange programs with youth to build bridges among youth and youth organizations in the region to include Egypt, Lebanon, Jordan, and Palestine.
Voluntarism was another pillar of our work where AFSC promoted this concept among young people in the region.
The program reflected well Quaker values, which I respect deeply. It emanated from overwhelming needs and had a unique perspective not found among other organizations. That is why I believe that, in today's refugee crisis across the Middle East, AFSC can help in reaching those untapped resources and work with civil society to help amplify the voice of refugees in the region.
Salam Kanaan is the country representative of CARE international in Amman, Jordan. She is a developmental and humanitarian specialist with more than 25 years of experience with the UN, NGOs, and academic institutions in the West Bank, Gaza, and Jordan.
More From AFSC's Century Of Action