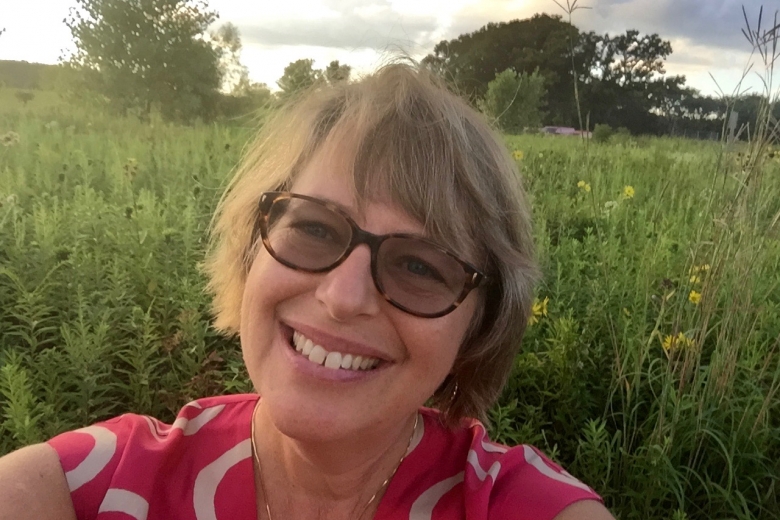 I've spent 27 years -- nearly half of my life -- working with AFSC for peace and justice for Palestinians and Israelis. People sometimes shake their heads in disbelief at this and wonder how I stay motivated, when the facts on the ground are so bleak. I often say that it isn't the headlines that fuel my passion, but the people I have met along the way.
Nothing better illustrates this than my work to raise awareness and advocate for Palestinians living in Gaza.
Let's face it, the headlines and statistics are challenging: nearly 2 million Palestinians are living in isolation in a highly dense territory due to 10 years of blockade, plus more years of closures and curfews restricting freedom of movement. They live in unhealthy conditions due to contaminated water, lack of electricity, poor infrastructure, and restrictions on rebuilding homes after Israeli military assaults. Agricultural lands have been damaged or destroyed and unemployment hovers around 40%. The United Nations says that Gaza will be "unlivable" by 2020.
But Palestinians continue to live in Gaza, despite all the daily hardships. The literacy rates remain high. Young people, who number more than half of the population, pursue degrees in the hopes that one day their education will provide them with secure jobs and a better future. They organize kite flying to beat the world record for most kites flown at one time. They produce music, films, poetry and literature. They build playgrounds, organize soccer tournaments, brightly paint their walls, and walk by the sea at night to take in the ocean breezes.
On one of my recent short visits to Gaza with AFSC, I visited a university where students shared with us their hopes and dreams – and daily realities. They spoke of colleagues killed in Israeli bombing raids, the inability to get books due to the blockade, and the isolation they felt living in Gaza, cut off from the rest of the world. One young man told me he was self-learning Adobe software so he could one day find a job as a digital illustrator. When he called the help desk for assistance to figure out a problem, the tech specialist, after learning he was calling from Gaza, told him, "We don't give assistance to terrorists" and hung up the line. When I teared up hearing these stories, one young woman approached me to say she had never before seen a westerner cry for Gaza. She and other young Palestinians told me, "Just tell Americans we want to be free."
I've cried a lot of tears for Gaza, especially when every few years there is an escalation of violence, destroying more lives and livelihoods. But I've also been motivated to organize vigils, speaking tours, and public forums, to lobby, and to share art and films that tell the stories of Palestinians, who remain steadfast in their belief that one day they will be free.
More From AFSC's Century Of Action