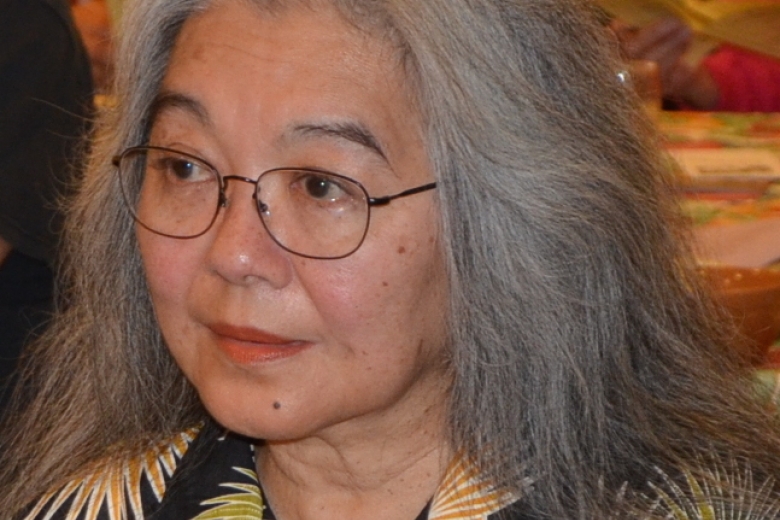 Intertwined with AFSC
Though I did not know it at the time, AFSC has been intertwined with my life from nearly the beginning. In March of 1942, when I was 7 months old, my extended family and I were forcibly removed from our home in Los Angeles to the Manzanar US concentration camp located near Death Valley. Manzanar was one of ten major US prison camps where more than 120,000 persons of Japanese ancestry were held for the duration of WWII. Later in my life I would learn that AFSC was one of the only organizations to take a stand opposing our imprisonment. Not only did AFSC help directly with aid packages delivered to the camps, but offered other needed services as well to those of us torn from our homes and unjustly imprisoned.
Upon release from our desert prison after nearly four years, my family had to relocate away from our former home in Los Angeles due to a government directive. My mother was born in San Francisco and therefore a US citizen. As with many immigrant families, my mother was sent to her parents' home country for her education. Because my mother had the so-called rights of a US citizen but was educated in Japan, the US forbade our return to the west coast due to the possibility she might be loyal to Japan. This is why we ended up in Denver after being given $25.00 and a bus ticket to start our lives over again.
I began volunteering as a way to give back to the AFSC for the extraordinary stand it took on behalf of those of Japanese ancestry at the outbreak of WWII. My extended volunteer work with AFSC encompassed both the 75th and 90th anniversaries of the peace organization. I was privileged to attend celebrations for both. As a long time member of the Denver Area Program Committee, I was able to volunteer at the local, regional and national levels, attending meetings in the Des Moines regional office as well as in Philadelphia for national gatherings. My work included The World Coalition as well as Asian/Pacific concerns.
I am grateful for the education I received through meetings facilitated by the AFSC that allowed me to interact with other community activists from around the world. These encounters broadened my horizons immeasurably and contributed to my on-going community activism. My current efforts include organizing the annual Pilgrimage to Amache, a WWII camp for those of Japanese ancestry located in far southeastern Colorado, Board membership with JARCC (Japanese American Resource Center of Colorado) and the JACL (Japanese American Citizens League) as well as producing La Lucha Sigue (The Struggle Continues), a 30 minute program on Latin America and the Caribbean for the past quarter century. The program airs every other Monday on radio station KGNU 88.5 FM / 1390 AM.
May AFSC continue its progressive leadership and cutting edge advocacy for many decades to come.