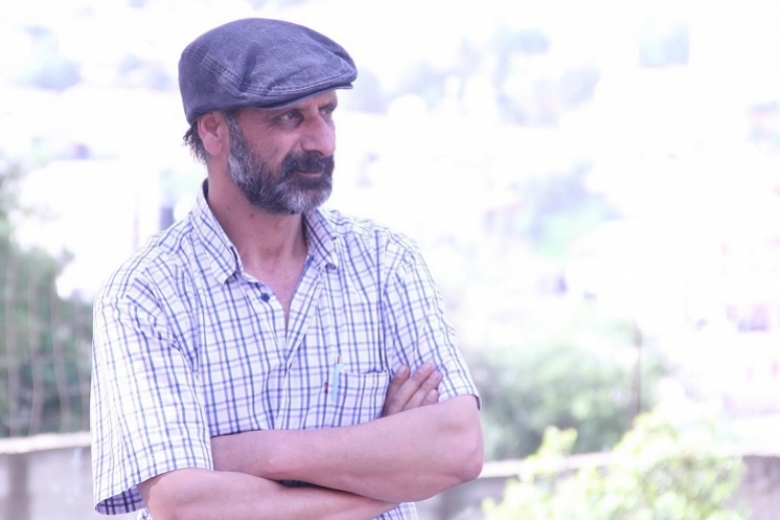 I am Naji Odeh, from Duheisheh refugee camp near Bethlehem.
I was detained by the Israeli Forces in 1980 and the Quaker Service Legal Aid Center provided legal assistance to me.
I was arrested the first time from my house in the Duheisheh refugee camp for a couple of weeks for investigation, on a dark and still night.
In 1980, just a few months short of my 19th birthday, I was arrested again for two years. Five years later, in 1985, I was arrested for three years again. The cycle continued, and I have lived a life of arrests and release for a long period of my life.
Immediately after my arrest in 1980, my mother wanted to go and appeal my case to the "Quakers." It was the cultural norm back then to immediately seek help from the Quaker Service Legal Aid Center, established in 1973 by AFSC, to assist Palestinians in Israeli military courts. In those days, there were no checkpoints and no separation wall, and the borders were open.
She rode the old Bethlehem-Jerusalem bus with a mission at hand. The Center listened to my mother's appeal and immediately took all the contact information to locate her son. She frantically asked questions and demanded answers. After having located me, they have facilitated her visits to the prison and provided legal assistance through two Palestinian lawyers from Jerusalem. All legal fees were provided at no cost. Hundreds of detained Palestinians benefited from this assistance throughout the years.
When winter was approaching, she advocated for the necessity to deliver blankets and sweaters, aware that the prison cells are cold and rusty. The Israeli authorities provided all the clothing from underwear to outerwear and did not allow for any additional items. Thanks to the efforts of the Center, prisoners received blankets and sweaters. The relentless efforts of both my mother and the Center led to the establishment of a book library with approximately 700 books. I managed to organize a cultural program for the prisoners.
During my imprisonment, I went on an individual hunger strike for 29 days. The Quaker Service Legal Aid Center defended my cause once again. When I was released at 21, I had no financial obligation to anybody regarding the legal services provided to me.
Today, Naji is an activist who volunteers in a youth action center for community development called Laylac. Laylac tries to build a model of social development interventions which empowers youth in general but young refugees in particular. Both his parents fled from the village of Darabaneh, in the vicinity of Jerusalem, in 1948. He currently lives with his wife and grown children in the refugee camp of Duheisheh/Bethlehem.
More From AFSC's Century Of Action