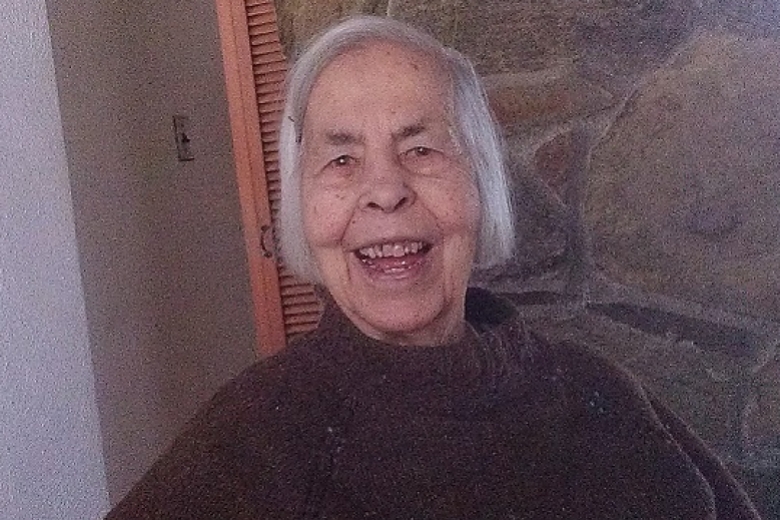 "Love matters. Love makes one more of a human being."
Many relationships have started in AFSC work camps. People have changed careers, going off on new trajectories, because of experiences in work camps or as interns. Some have come into their own – including me.
In 1948 after graduating from high school, I went off to an AFSC work camp in the Ozarks. I was just 17, and I didn't want to go – my parents more or less forced me. For eight weeks, I dug trenches with 10 other young people to help control the spring flooding that destroyed local roads.
We slept in cabins, in bunkbeds. Each day began with breakfast, followed by 20 minutes of meeting for worship. I was one of the few Quakers. Everyone else came from a variety of backgrounds. Still no one questioned beginning the day with meeting for worship. Then we went to work digging trenches to divert the waters that trapped and isolated people, cutting them off from the rest of the world. The work was hot and dirty, but we were able to take breaks to play in a local swimming hole close to where we were working.
Over the course of the summer, I found myself growing close with another young woman. In addition to being an artist, a sculptor, Janet talked freely about her feelings, which was new to me. I had never really felt close to anyone, but Janet put me in touch with my own emotions.
Toward the end, a camp counselor took notice of our closeness. No doubt hoping to do me good, she sat me down and said, "You really like Janet a lot, don't you?"
Zap!! I realized that I was in love with Janet.
I knew that there was something negative in the air, that the counselor wanted me to talk about my feelings. I didn't answer. But I realized that what I was feeling was real. It wasn't just infatuation.
At that moment, I understood that I was a lesbian –although it was years later – I was in my 40s – before I really came to accept myself.
With that work camp, I began to enter the world of feeling. It had a lot to do with Quakers, and my sense of Quakerism was strengthened. I found that Love matters, that Love makes one more of a human being.
More From AFSC's Century Of Action