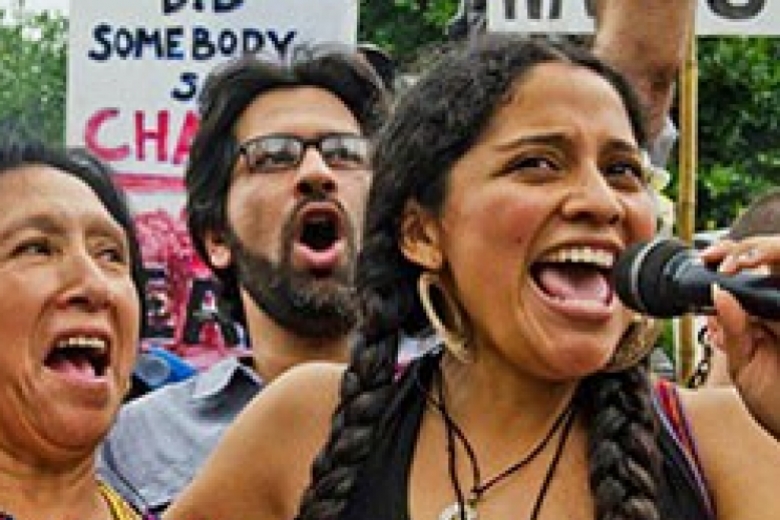 She grew up in the beautiful land of lakes and volcanoes, Nicaragua. However, the neo liberal political turmoil that raged her country forced her family to become political and economic refugees. Their new reality as a working class migrant family in Miami, Florida was very formative for her; it instilled her passion for justice and a determination to fight inequality, particularly for low-wage exploited workers and undocumented immigrants like her family.
Lis-Marie became the Organizing Coordinator with American Friends Immigrant Services in Miami on November 2015. Lis-Marie has an extensive background in youth leadership development, immigrant rights organizing and gender justice work with a variety of organizations in the Florida area.
She is honored to be part of the AFSC family and support her fellow immigrant community through the complex immigration system.