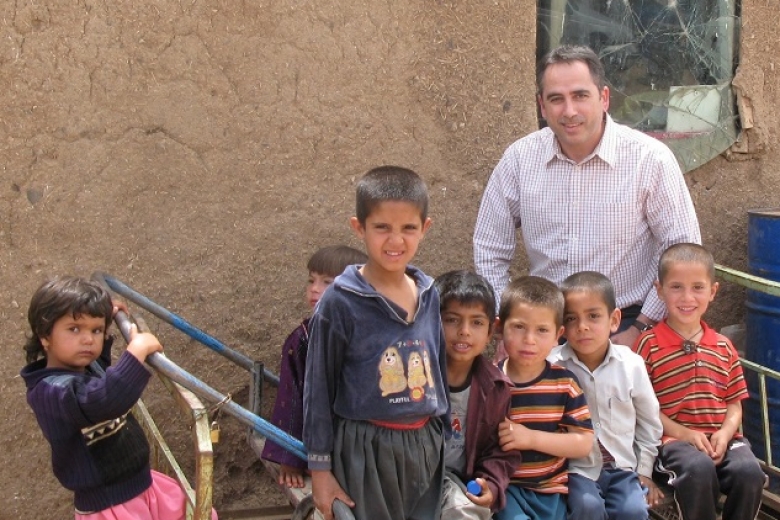 During my tenure at AFSC, I worked on a project with the Landmine Survivor Network for two years (2008-2009). The Network was based in Amman, Jordan, and provided services to Iraqi refugees. It provided amputees with social, economic, and psychological rehabilitation. Victims received a comprehensive rehabilitation.
Staff members in the network were also people with injuries and amputees, which boosted the morale of both our staff and beneficiaries.
One day, we had identified the need to help a particular family. During the home visit, I entered the living room and saw this loveable 10-year-old boy full of laughter and joy. He had lost his mother in a car bombing in Iraq. The explosive device placed under the car also cost him his two legs. It was a fact that people were targeted in Iraq based on ethnic backgrounds or were just innocent by-standers. This made me think for a long time about how wars were an easy political decision yet have very difficult consequences on human beings.
Thanks to the partnership with the Landmine Survivor Network, the little boy received artificial limbs and rehabilitation on how to try a carry out a quasi-normal life.
War is unfair. In our culture, war and fighting tend to be glorified. However there is nothing to be proud about when you are destroying the lives of human beings, societies and cultures that are turned upside down and you have cried.
This project was very meaningful to me: Many generations have lost a father, a mother, a brother, or sister. Many are unaware of the meaning of war. There is never a victor. There might be a winner and loser, but built on corpses and rubble only.
The principle of AFSC's nonviolence and peace has increased my respect for this organization. I like to consider myself a Quaker and believe in its system of values. I would like these values to become universal and spread more in the world. They are not restricted to any religion, race, or nationality. It is a unique way of treating others and listening to them. This is seldom seen in other organizations. My experience with AFSC in Jordan helped elevate me to a higher level of professionalism, and I will be eternally grateful.
Haitham Al Zureiqi was employed by AFSC as the regional coordinator based in Amman, Jordan, for two years. He is now the deputy emergency coordinator at a UN agency working with refugees in Jordan (UNRWA). He lives in Amman with his wife and family.