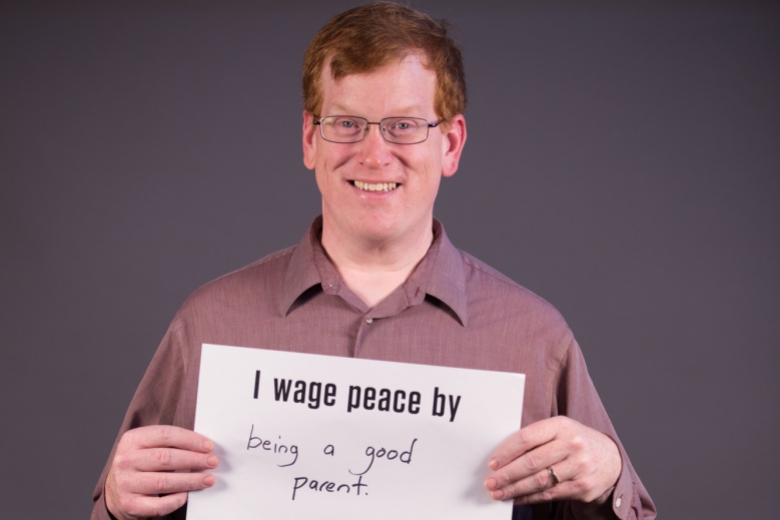 Seeing the boots for Eyes Wide Open was moving during the day and haunting overnight.
I worked to help support Eyes Wide Open in a few ways from afar, helping to build web sites for it, sending email invitations and action alerts, and writing stories for supporters and donors to keep them up to date with the exhibit's progress. And both times Eyes Wide Open came to Philadelphia, I took the overnight shift to keep an eye on the boots and help protect them in case of bad weather.
During the day, I saw several people broken up at boots representing their lost loved one. My heart went out to them. In the evening, I listened to the reading of the names of those lost to war and I'll never forget the sense that war is a gigantic waste. And overnight, without many lights on and no tourists or tearful families, when I was alone with the boots and another volunteer watcher, the exhibit was haunting.
Eyes Wide Open was a necessary and brilliant witness to the human cost of war. I appreciated being a part of a team of hundreds who helped make it happen. And I appreciated those moments late at night, among the boots, with time and empty space to ruminate on the boots and their meaning.
More From AFSC's Century Of Action