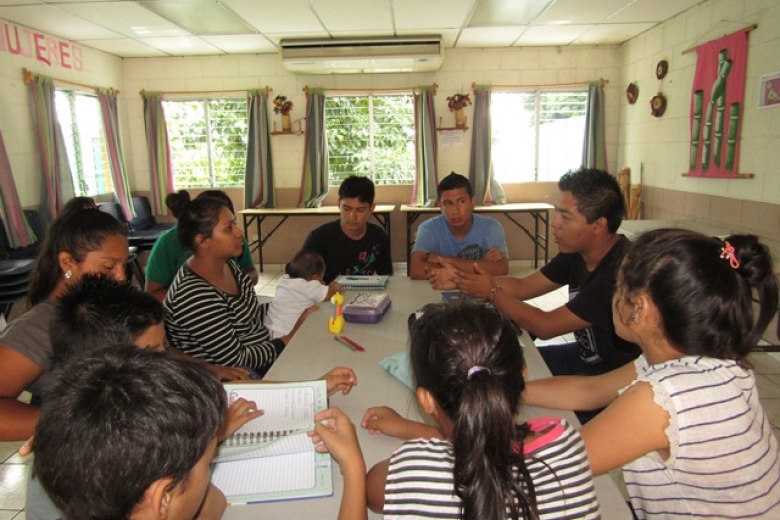 My name is Edwin Omar Ponce and I'm 21 years old.
Ten years ago I joined the Colectivo Sol Mayor, which is a youth group that gathers new members each year. Currently, 15 youth are participating in a training and organization process that started three years ago. This group is part of the Program Local Peace Network, supported by American Friends Service Committee (AFSC), through the methodology of Micro-Platforms for Peace. This methodology has provided with new capacity building opportunities and, thus, we now work based on a culture of peace approach, promoting the integration of its members and their families and communities, through the recovery of coexistence spaces, conflict transformation and a strong organization of the group.
Micro-platforms for Peace are a great experience that delivers important teachings, as it propounds work at a personal and structural level in the community. Although this work can be difficult to manage, I have learned that the more organized we are as a group, the more and greater achievements we can obtain.
The Colectivo Sol Mayor has been recognized by many youth and community leaders as a group that seeks to create changes within the community with a peace approach, as well as it has helped many members to generate changes at a personal level that improve their relationships with others and avoid violence.
Together with AFSC, Colectivo Sol Mayor has a strong future leading many young people to the path of peace and justice that El Salvador needs.