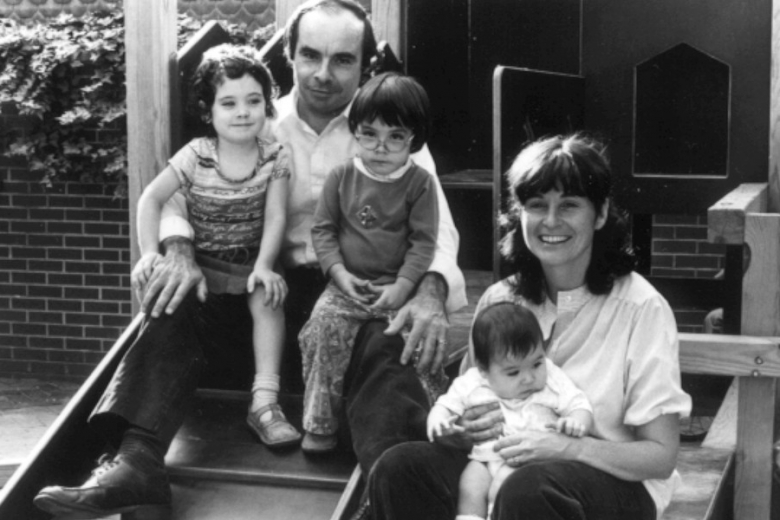 We arrived in Guatemala in May 1976 to serve as AFSC Central America representatives. It was three months after a devastating earthquake in which 22,000 people died and a million had lost their homes. AFSC had opted to partner with Guatemalan organizations to provide reconstruction aid in the indigenous town of San Juan Comalapa, in a project called Vivienda Popular (People's Housing).
The people's immediate concern was not to rebuild houses but fertilizer for the growing season which was starting. Over the next four years we took part in Vivienda. so we got to know the local leaders and experienced Guatemala from the standpoint of indigenous people.
Our assignment was to monitor developments in the region and the impact of US policy there, so we travelled frequently to El Salvador, Nicaragua, and elsewhere. During our four years, levels of repression and violence kept rising. For example, Bill Woods, an American priest, came by our house in 1976. About three weeks later, he was piloting a plane with three passengers which crashed and everyone was killed. All evidence indicates that he was shot down by the Guatemalan army.
In 1978, Mario Mujía, whom everyone called Wiwi—a labor organizer who had led a week-long march of indigenous miners from Huehuetenango to Guatemala City—was shot in his office. We were at the hospital in Guatemala City when he was pronounced dead.
We did what we could in the face of this violence: helping journalists make contacts, drawing up documentation used by Amnesty International and others, organizing a religious delegation to Nicaragua in 1978 during the rising struggle against the Somoza dictatorships, and to El Salvador in March 1980. That delegation attended the last Sunday mass of Archbishop Oscar Romero, met with him, and was still in the country when he was assassinated.
Those four years changed our lives. Our first daughter was a few months old when we arrived and her two sisters were born in Guatemala; we took them to meetings and to neighboring countries. We returned to the United States in mid-1980 and helped start what became a large Central America movement throughout the 1980s, operating both in the AFSC and elsewhere. To this day, we appreciate the witness of courage and solidarity we experienced with our friends and colleagues in Central America and we have striven to live up to that legacy.
More From AFSC's Century Of Action