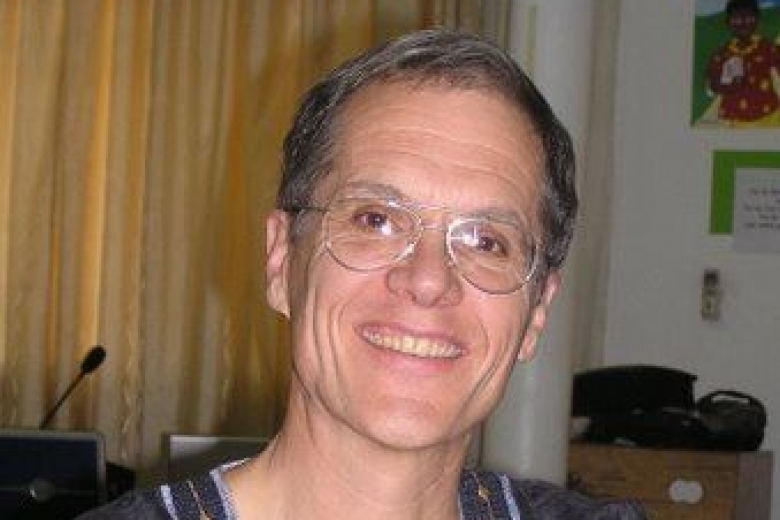 My family arrived in Hanoi on January 4, 1991. We would stay two and a half years, Linda and I as co-directors of Quaker Service Vietnam. Our home and office was a private house at 26 Lien Tri Street.
Four days after our arrival, on Anna's birthday, our landlady arrived with her grandchildren. They'd just visited the grave of her husband, killed by American bombs during the "Christmas bombing" of 1972, in the last days of the American war. She'd brought up her children a widow, with great hardship. Here she was, visiting these people just arrived from the country that killed her husband. Bac Hien ("Aunt Gentle") brought us some of the special red rice which she takes to the grave every year on the anniversary of his death. She also brought a birthday cake for Anna.
Linda and I were overwhelmed at the kindness and forgiveness she showed us. What a "coincidence" that Anna's birthday, January 8, fell on her husband's death day! Later I saw that Bac Hien not only gave us her forgiveness but she also received something she had needed, the opportunity to forgive.
In our annual visits to Hanoi, we always visit Bac Hien and enjoy a meal with her. She is a most special soul and I am so grateful that we know her and her family.
More From AFSC's Century Of Action