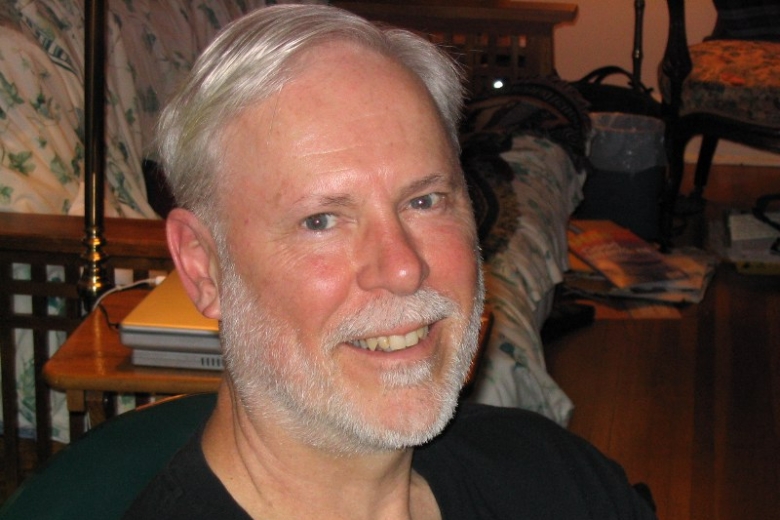 When I graduated from Earlham College in Richmond, Indiana in 1965 I was able to become a Conscientious Objector and did 2 years of Alternative Service as a "Peace Intern" in the Dayton, Ohio office of AFSC. At that time Matt Thompson was head of the Area Office and Sig Goodman was the Peace Secretary. During the summers of 1965 and 1966 I organized and helped lead 2 Peace Caravans. To prepare for this we had a very helpful orientation in Nyack, New York at the Fellowship of Reconciliation.
In 1965 our participants were Rafael Campo (from Bogota, Columbia), Anuradha Bose (from India), and Anne Cope (a young Quaker from the Philadelphia area). I was the leader for 6 weeks as we visited Columbus, Ohio; Cincinnati; Columbus, Indiana; Louisville; Indianapolis; and South Bend. We spoke in many churches, service clubs and had TV & Radio interviews. This was during the Vietnam War and we brought messages of peace, not always popular with every audience!
The next year in 1966 our participants were Alice Sardell (Flushing, NY), Carol Seligman (New Jersey), Joel Slater (Pittsburgh), and Jane Wright (Pittsburgh). We took our messages to Akron; Dayton; Flint; Fort Wayne; Kokomo; and Toledo. In every city local chair people had arranged a week's schedule for presentations. Both Caravans worked well together and we had very productive summers.
More From AFSC's Century Of Action