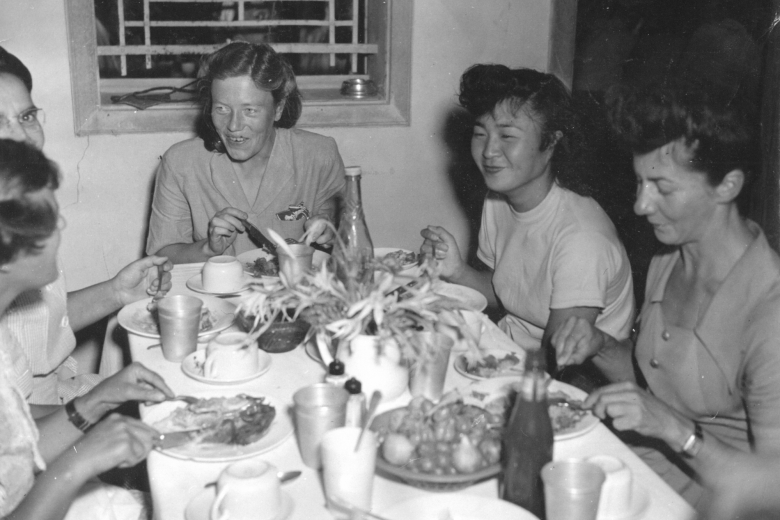 The American Friends Service Committee found me at the Manzanar internment camp during World War II. We were being held simply because my family was of Japanese ancestry.
The AFSC placed me with a family in Pennsylvania so that I could complete my nursing degree. They also offered me some of the most exciting experiences of my young life. In 1948, once I had completed my training as a nurse, I volunteered with AFSC for a two year service position in Gaza.
I was part of a team helping to resettle Palestinian Arab refugees in the Gaza Strip. The work was hard but I was young, I could handle it. There were so many sick people and not enough volunteers. We were trying to keep the children healthy.
The Palestinians were planning on returning to their homes. They assumed that what they were going through was temporary. The people were so warm, so friendly.
But it was not only the Palestinians who made an impression on me. I formed lasting friendships with the other volunteers. My friend Sirka Hilke was a nurse from Northern Finland. I remember she told me she would ski to her patients at home. We remained lifelong friends after our experience.
My time in Gaza was perhaps more meaningful to me because just a few years earlier I had been a prisoner in a camp myself – and now I found myself in another camp where people had been taken from their homes. I understood a little bit of their experience.
More From AFSC's Century Of Action