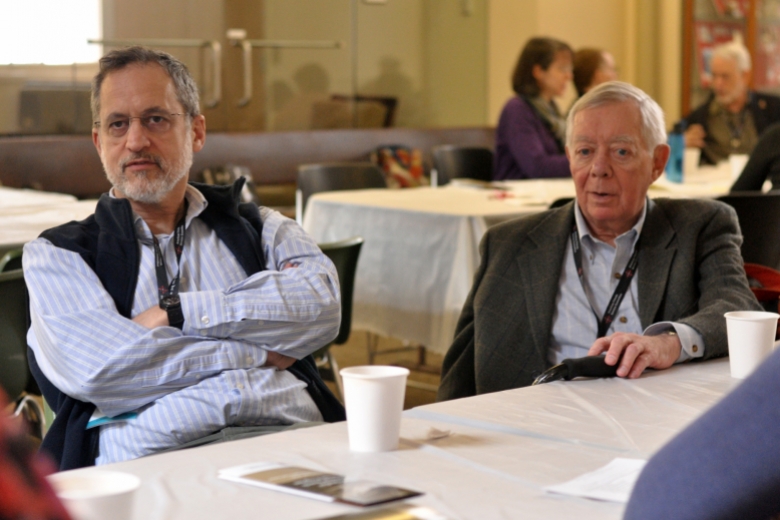 1964 was a tumultuous time. We were living in Cleveland and we were part of a small but active Meeting. A minister died when he was run over by a bulldozer while protesting the construction of a segregated school. A group of us decided we wanted to get involved so we reached out to the American Friends Service Committee.
Barbara Moffett, from the community relations department, agreed to give us $5,000 to form a new program. First the office was addressing race relations and communications between black and white neighborhoods. Later, during the Vietnam War, we did draft counseling.
This experience showed us that the AFSC was ready and willing to address issues in a community. And the Service Committee did not dictate the program – they listened to local needs. We have been involved with AFSC ever since.
More From AFSC's Century Of Action