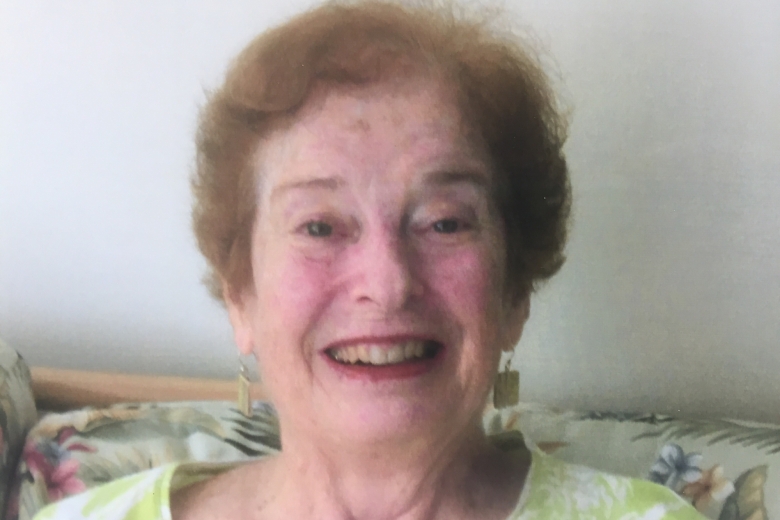 Kitty Bergel, a lifelong Quaker and AFSC supporter, recounts some of her most memorable experiences during her time working with the organisation as a fundraiser:
For twenty-two years, I was a fundraiser out of Pasadena, first as a trainee and then as a full-fledged employee. During my first years on staff, the crisis in Cambodia occurred and, because of the connections we had in Southeast Asia, AFSC was the first organization to offer food aid once the Khmer Rouge had been vanquished. Behind the scenes, there was quite a lot of logistical work around sending food and medical aid and gathering the funds to pay for it. We got a lot of press coverage and I was given the responsibility to lead that particular effort in the Pasadena office. I was very moved and touched by the stories of staff people returning from Cambodia and their efforts to connect people in this country with those in Cambodia on a human level.
During my time with AFSC, I also got the opportunity to travel to different regions and experience how AFSC cooperates with people of different cultures to address their unique issues. One of the programs for which I raised money was located in northern New Mexico, and every year I went to that location to meet with the staff person and to visit contributors. As I was introduced to the places and people he worked with, I got the feeling of a very different culture in northern New Mexico than I was used to. It was rural, and Hispanic/Native American populations undergird the culture of the whole area. At that point, New Mexico was one of the poorest states in the nation so I also learned a lot about an alternative way of living. It is a physically beautiful area that is so different from what I had known, and I was glad to have my knowledge expanded.
I also went to Hawaii to visit our staff and donors there, and I had a similar reaction as I witnessed another culture that was also quite different from my own. It was very diverse and the whole concept of "Aloha" meant that people responded to each other differently, and everything seemed to occur at a slower pace. The staff included a native Hawaiian woman and a few men of Japanese ancestry who took me around to the various communities they worked with. They had a gardening program, a group that was interested in Hawaii sovereignty, a LGBT rights project, and a focus on the demilitarization of the islands.
Throughout the decades of my work with the Service Committee, there was always an emphasis on pacifism and nonviolence. In Hawaii, the US was still perceived as a colonial power, and on the part of the AFSC staff there was a definite interest in hearing native Hawaiian voices and in speaking to all manner of people who were not of the colonizing country. At the same time in south Los Angeles there were lots of gang deaths and shootings, and AFSC worked to stop that violence by teaching the value of each person and spreading an interest in non-violent conflict resolution. These are some of the Quaker values that I saw and tried to promote to donors.
Selected from an interview done by Milena Wuerth, an intern at the AFSC office in Greensboro, NC.
More From AFSC's Century Of Action