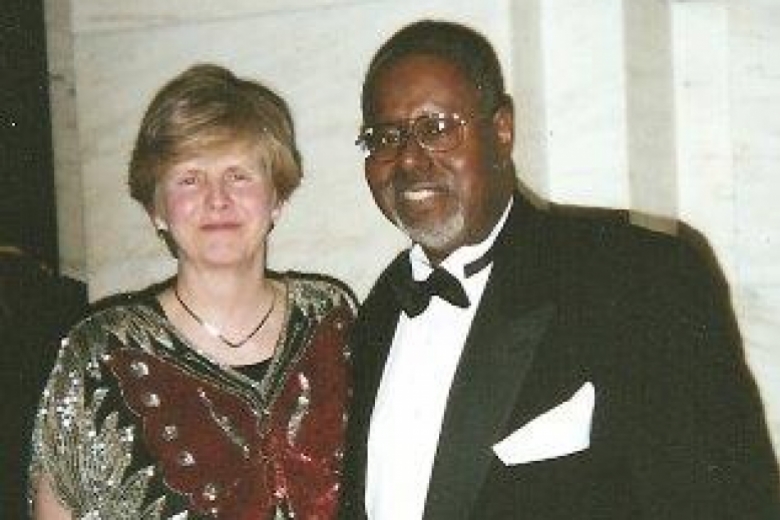 In the summer of 1965, I spent one of the most significant periods in my (then) young life in Orangeburg, S.C. I was a naive young white woman from New England who came with a small group to South Carolina (under the auspices of the American Friends Service Committee) to encourage African American citizens to register to vote. We lived with generous local black families who opened their homes to us. I lived with the Adams family in Orangeburg. I believe Mr. Adams at that time was the leader of the local NAACP. His young daughter, who had interacted very little with white folks, had to share her double bed with me!
Those were inspiring months as many black citizens found the courage to go to the courthouse to register to vote. They were also inspiring as we gathered in black churches to sing "Blessed Lord, take my hand . . ." and other memorable hymns. And they were terrifying months as we learned, among other things, that we should not drive around in integrated groups. (I hid once on the floor of a car under a blanket). I vividly remember attending a horrifying Klan rally as a spectator and later attempting to integrate a roller rink where we met violent resistance.
But today, over fifty years later, when we have our first African American President, and when large numbers of black voters will be counted in this month's primaries, I can't help but remember my summer in Orangeburg, where my "real" education began. And especially in these days when we see renewed efforts to restrict voting rights, I write to congratulate my Orangeburg friends who are African American for making your votes count!
In my picture, I am standing with a dear friend and colleague (recently deceased), Joseph Skerrett. We are dressed to attend the 75th birthday party of Toni Morrison at the New York Public Library.
More From AFSC's Century Of Action