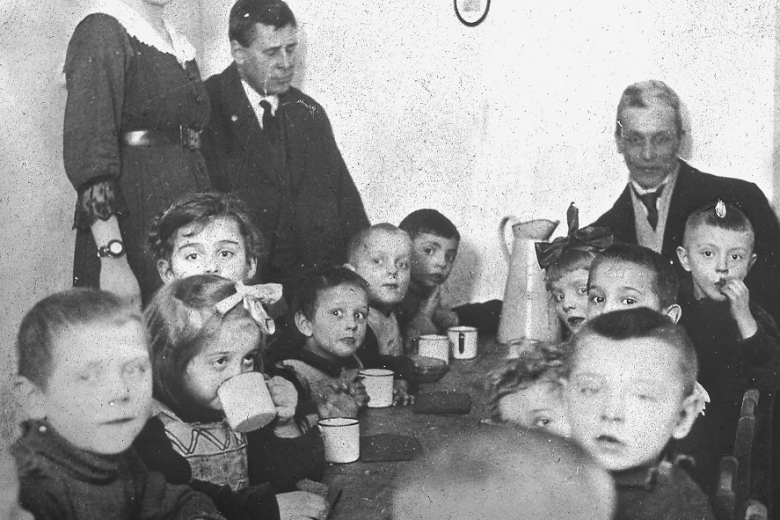 I was born in 1934, so that I was 10 years old when the war came to an end, and I still enjoy remembering the school meals which we called "Quaker".
The food was delivered by large containers. Our warden walked by the classrooms and reported "Herr Professor (as we called our teachers in Bavaria), the class should collect food". Everybody would recognize the former officer. We would take our food bowls and march to the lunch room where we got one trowel each.
The process of eating was not trivial. Our school desks were tilted towards one end. We would have to hold our plates or put it on the floor. My school mate in front of me was distracted during the meal so that his bowl slid down and its content poured first on the seat and then on the floor. It was some thick mash. No problem for my school mate, he took his spoon and ate his mash from the seat and the floor. It may have gnashed a little, the floor consisted of cement which was a little sandy. I still see his face while eating, he was hungry.
By the way, he later became professor at a German university and I doubt he would remember this incident today, at the time it just was normal.
M.W., Nürnberg
More From AFSC's Century Of Action