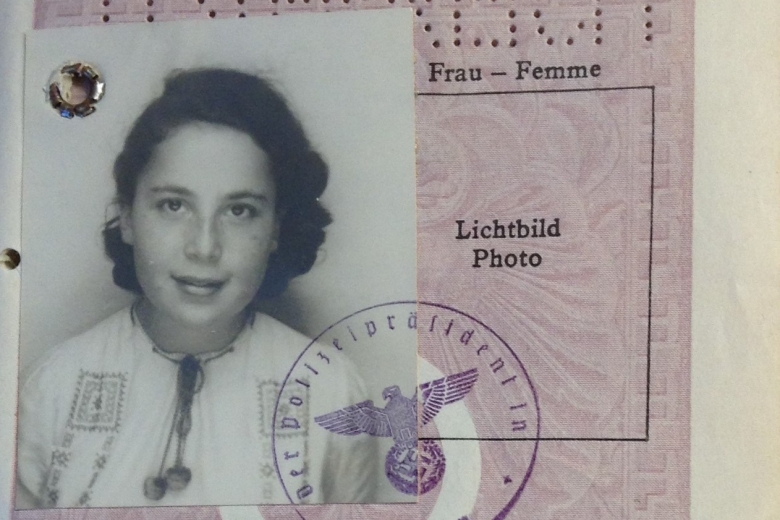 This brief history is dedicated with deep gratitude to the Quaker institutions and individual Friends that helped me survive and acquire my education.
When Germany under Hitler annexed Austria in March 1938, I was 13 years old. My father was able to escape to England, but had to leave my mother and me behind in Vienna. My mother sent me to stay with a school friend of hers in Holland, but there I was in constant danger of being deported back to Germany. Frantically, my father contracted refugee agencies in London to bring me to England, but without success, until he contacted the Quakers.
Indeed, they arranged a scholarship for me at a Quaker boarding school, Sidcot School, in Somerset, in southwestern England. I was offered room and board by the school's religion professor, Richard Harmon.
When my family decided to emigrate to America, Sidcot arranged for a similar scholarship at a Quaker sister school, George School in Pennsylvania. Again, I was offered room and board, this time by the Vice Principal, William Eaves, and his wife Julia, who came from a long-standing Quaker settlement in Sandy Springs, Maryland.
As I was preparing to graduate, I was offered a scholarship for tuition by two Quaker colleges, Swarthmore and Guilford College, but I had no money for room and board. The American Friends Service Committee arranged for a small loan that covered room and board at Guilford, which was relatively cheap because Guilford had a cooperative dormitory.
When I graduated from Guilford in 1944, I was offered a fellowship for graduate work by Bryn Mawr, another school with Quaker roots. This fellowship was given once a year to a student who had graduated from a Quaker college. Upon completion of my master's degree, I obtained a job as a chemist at Sun Oil company and went on to a career as a scientist and science educator.
I can never thank the Quakers enough for showing me extraordinary kindness and generosity at a crucial time in my life.
—Senta Raizen
More From AFSC's Century Of Action